SVP, Data Ingestion and Orchestration Lead
Location: Fort Mill, South Carolina; Austin, Texas
Other Locations: TX-Austin
Job ID: R-027733
Overview
LPL is an entrepreneurial, transformative financial services company, driving growth and exciting possibilities for our clients, their customers, and our own people. This is where you can dream up new ideas for financial services, deliver solutions on modern platforms, and leverage digital-first technologies – all as we become a cloud-based technology organization. Join us and discover everything you can touch with the nation's largest independent broker-dealer firm and a Fortune 500 company.
Success

Profile

What makes a good Tech Professional at LPL Financial? Check out the traits we're looking for to see if you have the right mix.
Communicator
Proactive
Self-starter
Collaborative
Curious
Team player
Hear From
Our Tech Team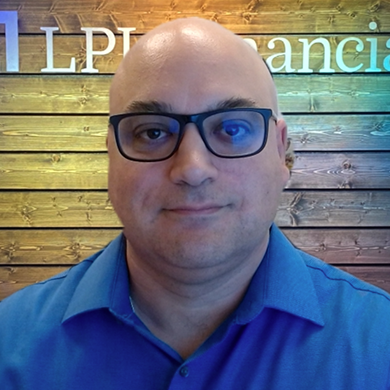 Hear From
Our Tech Team
We are as obsessed with our employee experience as we are passionate about the success of our customers and work hard to ensure an inclusive and entrepreneurial environment where our people can innovate and thrive.
Tony
SVP, Technology
Hear From
Our Tech Team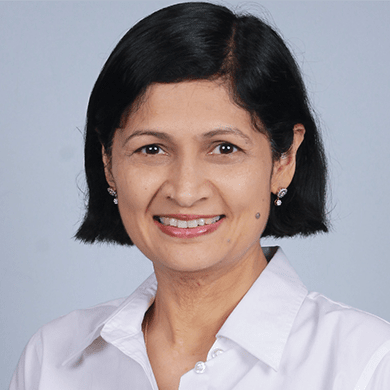 Hear From
Our Tech Team
We're a Fortune 500 company that is also the largest independent broker dealer in the country. With LPL, you have the opportunity to join the organization at the beginning of our technology transformation journey to a cloud-based organization.
Rashmi
Distinguished Architect
Hear From
Our Tech Team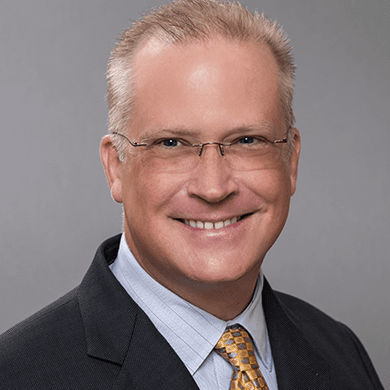 Hear From
Our Tech Team
LPL is a growing company with a healthy balance sheet that is heavily investing in its technology. Our company culture is collaborative, humble and supportive, and our entrepreneurial spirit helps drive us toward innovative solutions that exceed the expectations of our customers.
Kirk
SVP, Product Platform Development
Hear From
Our Tech Team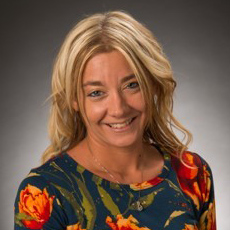 Hear From
Our Tech Team
Technology is best when it brings people together. LPL takes care of our employees because we know the best talent, when encouraged to be creative, produce real solutions that deliver the highest value to our advisors and their investors. Your voice matters.
Megan
SVP, Planning and Portfolio Management
Our
Culture
Collaborative. Welcoming. Entrepreneurial. Mission-driven.
We've created an amazing environment at LPL, but we're not done yet. Join us on an exciting transformation as we embrace our inner-fintech and define the future of wealth management technology.
Learn more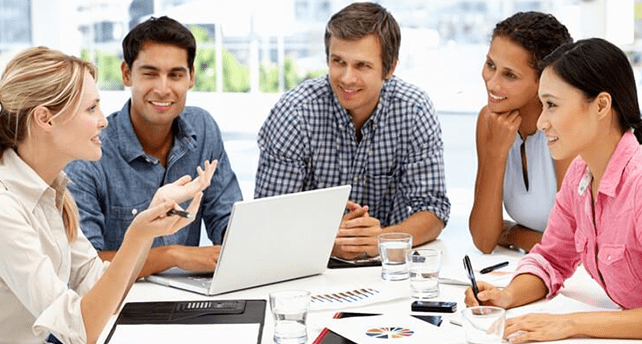 Benefits
Maternity & Paternity Leave

401(k) & ESPP

Professional Development

Flexibility

Health & Wellness Programs

Agile Environment and Collaboration
Job Description
Responsibilities
Job ID R-027733
Date posted 01/17/2023
We are looking to hire a SVP, Data Ingestion and Orchestration Lead, one of the key technology management roles in the Data Technology organization under the direction of the SVP Data Technology Lead. This position will lead a number of teams of technologists and analysts to design, develop and implement strategies and roadmaps for modernizing LPL's data platforms. This includes cutting edge roll-out of the Data Foundation, an event-driven, green-field architecture on the AWS Cloud. In parallel, the role will lead a wide range of other strategic initiatives to extend and remediate existing legacy platforms by leveraging existing capabilities and implementing new data platforms.  This position will involve collaboration with Business Partners, Architects, Quality Assurance, Release Management, Product Owners and technology leads in the other 3 CIO functions to plan, design, develop and implement solutions for these needs.
Specifically, this role will lead the Data Ingestion and Orchestration components, including the capture of batch and streaming data from 1000s of input files and feeds and development of the strategic ingestion components of the Data Foundation. The strategic ingestion and orchestration layer uses Lambda, AWS Glue, AWS S3 and other cloud technologies to capture, validate and enrich large data sets and persist them in Parquet files in the AWS Cloud. In addition to the technology framework, the teams are performing a business migration of all of LPL's data inputs onto the Data Foundation. To orchestrate the new flow, an event-driven control framework must be built with reconciliations and notifications and integration into an API-driven data abstraction layer. As well as building the future-state for data ingestion and orchestration, the role also leads the current batch and ingestion platform, developed on Informatica, SQL Server, stored procedures and an in-house scheduling platform. This platform needs to be extended to accommodate the additional volumes and processing use cases from the large business growth of LPL. This is to be achieved by optimisation of the existing codebase plus a migration to Informatica in the Cloud in 2023 and 2024. Finally, this role leads the Metadata team, using data ontology and graph modelling to understand the complex data landscape across LPL.
Responsibilities:
Provide leadership and guidance to technology  across all data ingestion and orchestration activities based on business objectives and the strategic direction for Data Technology.
Engage in design, architecture and scope discussions to frame the LPL Data Sourcing, Ingestion and Orchestration approach across a wide range of strategic initiatives to agree the solution and delivery approach.
Work with stakeholders and your Data Technology platforms to agree the budget, skills and duration required to implement the agreed scope, and balance off demands across multiple strategic initiatives. Currently, Data Technology is engaged with 98 active projects and is undertaking the re-platforming of all critical data across LPL.
Lead requirement analysis and design discussions with users, technical and business stakeholders and monitor all agile ceremonies with teams. Work closely with the Business Architecture team to understand and implement against the Enterprise Data Model and detailed data and information architecture. Work closely with the Chief Data Office to understand the Data Governance strategy and detailed policies and standards, ensuring the Data Foundation provides the capability to meet their requirements.
Collaborate with other development teams, enterprise architecture and support teams to design, develop, test and maintain platforms on both on-premises and cloud platforms. Drive the build up of automated testing assets and push the platform to integrated use of CI/CD capabilities.
Partner with various stakeholder teams across business units to develop positive relationships at all levels and ensure the Data Strategy is understood and appropriately followed.
Provide thought leadership and decisions on our target technology platforms in the Cloud and ensure that the architecture, DevOps, support model and security standards are in place to provide a resilient and high performing platform.
Build new or extend data platform components as part of the LPL Enterprise Data Foundation.
Solution / Design may be custom or involve one or multiple development standards/technologies.
Ensure the quality of developed and delivered applications. Create and document unit test scripts. May review scripts prepared by other application developers. Assist in the processing of test scripts. Ensure proper change control procedures are followed.
Assist with conceptual design and rough order of magnitude (ROM) level of effort estimations.
Work with technology teams and business teams to ensure operational readiness of systems.
Qualifications:
Superior skill and ability in multi-tasking and appropriate prioritization.
Technical vision and can drive best in class solutions.
Excellent verbal and written communication skills, both technical and non-technical.
Strong analytical and problem-solving skills.
Motivated and driven by achieving strategic technical solutions.
Experienced builder of high-performing organisations and hiring top level talent to create balanced and cohesive teams.
Strong problem-solving skills with the ability to analyze and break down components to identify a root cause.
Strong project lead skills with ability to accurately estimate development and testing efforts, identify tasks on the critical path, and asses risk in the overall project.
Strong customer focus, ownership, urgency and drive.
Technical Competencies:
Capable of effectively planning, prioritizing and executing complex tasks utilizing wide ranging and large numbers of resources and tools.
Experience working with AWS Cloud, .Net Core and open source technologies.
Experience working with AWS S3, AWS Aurora PostgreSQL, Microsoft SQL Server, Oracle, MapR and Hadoop databases.
Proven experience in On-Premise, AWS Cloud and Hybrid environments.
Experience with Agile software development methodologies.
Preferences:
Cloud Architecture certification preferred.
5-10 years financial services experience.
Experience with data platforms on premises and the cloud.
Scaled Agile (SAFe) certification (PO/PM) preferred.
Database programming (NoSQL, SQL Server/Oracle/DB2).
Knowledge of Metadata and Data Lineage.
Experience working with Jira, Jenkins, GitHub / Bitbucket, TFS, Junit or Other Unit Test frameworks.
Experience with Agile software development methodologies.
Pay Range:
$244,640-$366,960/yearThe salary range is dependent on a number of factors, including the applicant's skill, experience, and work location.
Why LPL? 
At LPL, we believe that objective financial guidance is a fundamental need for everyone. As the nation's leading independent broker-dealer, we offer an integrated platform of proprietary technology, brokerage, and investment advisor services. We provide you with a work environment that encourages your creativity and growth, a leadership team that is supportive and responsive, and the opportunity to create a career that has no limits, only amazing potential.
We are one team on one mission. We take care of our advisors, so they can take care of their clients.
Because our company is not too big and not too small, you can seize the opportunity to make a real impact. We are committed to supporting workplace equality, and we embrace the different perspectives and backgrounds of our employees.We also care for our communities, and we encourage our employees to do the same. This creates an environment in which you can do your best work.
Want to hear from our employees on what it's like to work at LPL?  Watch this!
We take social responsibility seriously. Learn more here
Want to see info on our benefits?  Learn more here
Join the LPL team and help us make a difference by turning life's aspirations into financial realities. Please log in or create an account to apply to this position. Principals only. EOE.
Information on Interviews:
LPL will only communicate with a job applicant directly from an @lplfinancial.com email address and will never conduct an interview online or in a chatroom forum.  During an interview, LPL will not request any form of payment from the applicant, or information regarding an applicant's bank or credit card.  Should you have any questions regarding the application process, please contact LPL's Human Resources Solutions Center at (800) 877-7210.
Apply